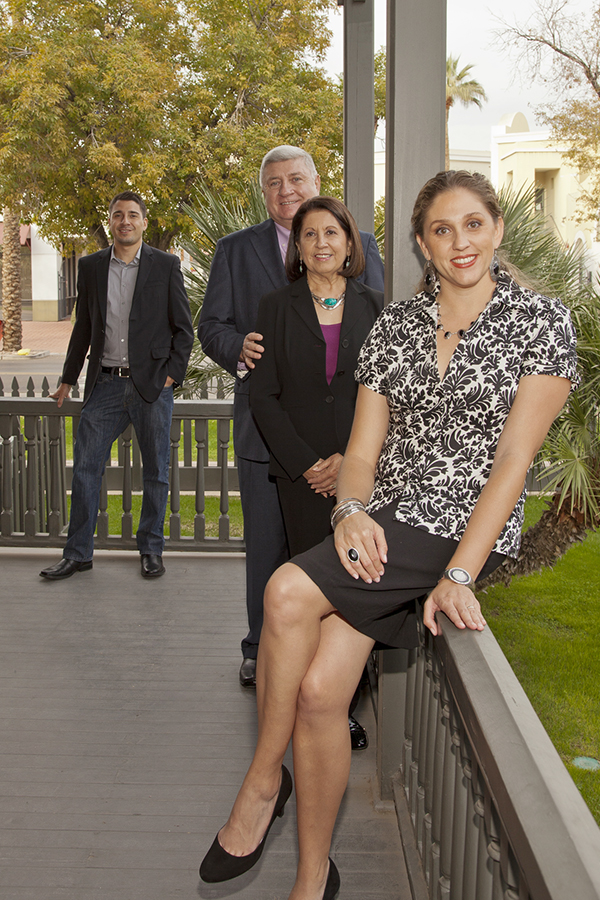 CASA Unlimited Enterprises, Inc.

(formerly CASA Fenix)
CASA is a family-owned corporation established in 1989 by Yolanda Collazos Kizer and Aaron Silvas Kizer.  CASA is certified as an Airport Concessionaire Disadvantaged Business Enterprise, (ACDBE) in Arizona, California, Florida and North Texas. With Yolanda's retirement, CASA Unlimited is now managed by daughter Joya Kizer Clarke, who serves as CEO and President.
CASA owns and operates three retail stores in Phoenix Sky Harbor International airport and holds seventeen joint venture partnerships with Hudson, SSP America, Stellar Retail Group PHX, In Motion and XpresSpa in Phoenix Sky Harbor, Miami International Airport, Dallas/Fort Worth International Airport and Los Angeles International Airport. CASA is proud to be one of the few local owner/operator Phoenix retail merchandisers for the Sky Harbor Airport. Our stores are designed for comfortable access and movement throughout the space. Inviting, unique, and "easy to shop" designs, coupled with an experienced team that provides great customer service is key to our success. Through unique and innovative approaches, including the use of technology, strategic analysis, and employee incentives, CASA is able to remain strong and proactive to market demands. Long-term success is achieved only by consistently meeting and exceeding our customer needs and expectations.

In the Beginning…
In 1990, CASA partnered with Dobbs Houses, Inc. to operate three very successful newsstands in Phoenix Sky Harbor International Airport.
In January 1998, CASA opened a children's store called Curious Creatures.  It is 1,100 square feet of toys, apparel and unique gifts for the child in all of us.
Early 2000's…
In 2003, CASA expanded into San Diego International Airport.  It purchased Blu Palm (formerly Express Bodicare), a specialty gift shop offering resort apparel and gift type products and Images of California, a News & Gifts stand. Under CASA management, sales have more than tripled since the purchase, in spite of losing British Airways shortly after the acquisition.
CASA was then awarded three more stores in the Phoenix Sky Harbor International Airport.  These stores are A-Z Kids, our signature children's store, PHXpress, a newsstand and souvenir store, and AmAZing, a souvenir, jewelry, apparel and gift store.  CASA also operates MiniXpress, a news and gift kiosk.
And now…
CASA continues to operate its Phoenix stores: AzCentral.com, Lucky Break and Brookstone.
CASA has partnered up with Hudson, InMotion, SSP America, Stellar Retail Group PHX and XpresSpa & has opened locations in Phoenix (PHX), Miami  (MIA), Los Angeles (LAX) and Dallas (DFW) Airports.
CASA has approximately 35 employees. All CASA employees receive competitive wages and benefits.