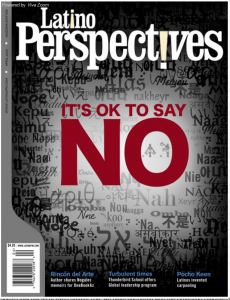 The expression "It's never too late to learn" rings true these days as Americans struggle to find a release for everyday stress and worries. We all have passions, but sometimes not enough time or energy to learn something new. How many times have you talked about learning to play golf, take piano lessons or sign up for a salsa dance class?
Identifying your passions is the place to start, says author Mary Bartek. "Finding passions isn't hard to do," she says in a story posted on SheKnows.com. "It just requires that you do something you may not have done for a while: Think about yourself."
If as a child you enjoyed tumbling class, she says, an adult dance class may be the answer. If once you wanted to be a veterinarian, rediscover that passion by volunteering at an animal shelter.
Yolanda Kizer, president of Casa Fenix Enterprises, says as a young person she liked to dance. Now a business woman who runs airport retail shops, she has rekindled a past passion by taking Zumba dance classes. She also has taken up yoga and meditation.
"Learning something new is important these days," Kizer says. "With the way the economy is, there's a lot you can do to help deal with stress. I got into exercise about three years ago. I learned Zumba because it helps so much. "Look things up. Get on the computer. Read books. Talk to other people. Learn to be creative," Kizer says.
Nachie Marquez was a diver at Arizona State from 1981-85. She maintains a healthy lifestyle by running each
day. But she wanted to learn a new workout regimen so she began a home weight-training program.
"I added to my passion to staying fit and staying active," says Marquez, director of Communications and Public
Affairs for the city of Chandler. "I subscribed to health magazines, got some ideas and cut them out. I read other
people's stories and did some experimenting on my own. It got me excited for fitness again. All of a sudden,
purchasing the weights was exciting. I was trying something different and I spiced up my (workout) routine."
How do you get started? Once you've found your passion, find the time and the proper resources, Bartek says.
Want to join a book club? Call the local library. Want to take an art class? Call the local community college.
Soliciting support is also important. Let friends know about your plans. Look to your spouse for support as well.
Whatever the passion, Bartek adds, her advice is the same: Find it, live it, love it.
(This Article appears on the March 2009 issue of Latino Perspectives Magazine)
Link: http://latinopm.com/education/focus-on-passion-then-learn-it-live-it-4182