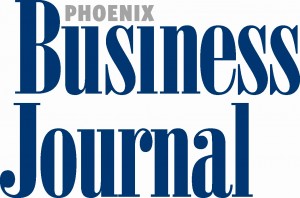 Published in Phoenix Business Journal, October 2011
When Phoenix hosts one of the largest gatherings of Hispanic women in the country in two weeks, there's bound to be some consensus: It's a good time to be a Latina in business.
Hispanic education and income levels continue to rise. A study from The Media Audit also found that 14.3 percent of urban Hispanic adults, ages 18 to 34, have annual household incomes of $50,000 or more, compared to 12.7 percent for Caucasians, 12.3 percent for African-Americans and 13.6 percent for the general population.
That bodes well not only for Hispanics looking to get into business, but for those businesses able to cater to the population's needs. And while local figures on how many of those businesses are female-owned are hard to come by, anecdotal evidence points to Phoenix as a Mecca.
"Not only am I seeing more Latinas starting their own businesses, but they are taking on a greater leadership role within the organizations to which they belong," said Teresa Ornelas, president of Great Gifts and Promotions. Ornelas is a board member of the Metro Phoenix Chapter of the National Associations of Women Business Owners.
Delia Garcia, president and chief executive of the Arizona Hispanic Chamber of Commerce, said, "Latinas are becoming more interested in becoming business owners because they are looking for that economic empowerment, either individually or for their families." She said there are more and more services available locally for women seeking support as they head down the entrepreneurial path.
Census figures show an 88 percent growth in the Hispanic population in Arizona from 1990 to 2000, now comprising more than one-fourth of the state's population.
As that growth continues, Hispanic-owned businesses, or those with a Spanish speaking staff, tend to have a competitive edge, according to Garcia. She said consumers who only speak Spanish "feel more comfortable with people speaking their language who can explain what they're buying."
The new census data also shows 35 percent of Hispanics are 18 or younger, compared to 25.7 percent of the total U.S. population.
"That means we're talking about the employees, employers, entrepreneurs and taxpayers of the future," said Margie A. Emmermann, director of the Arizona Department of Commerce.
"If you also take into consideration that small business is Arizona's biggest employer and greatest job generator, spending time mentoring, encouraging and educating the Latina population is obviously a wise and practical investment."
That education will be a major focus when more than 2,000 businesswomen, community leaders and public officials convene for the 16th Annual National Hispanic Women Conference, which will be held Oct. 25-26 at the Phoenix Civic Plaza.
Keynote speaker for the event, hosted by the Phoenix-based Hispanic Women's Corporation, will be Elizabeth Lisboa-Farrow, chair of the U.S. Hispanic Chamber of Commerce's board of directors.
Another conference speaker is Yolanda Collazos Kizer, one of the growing number of role models in the Phoenix business community. She was the Arizona Hispanic Chamber's 2000 Entrepreneur of the Year and a recent award recipient from Impact for Enterprising Women.
Kizer is involved with running 12 stores at Sky Harbor Airport and also is the head of Builders Book Depot, a bookstore specializing in construction titles. She said she inherited the entrepreneurial spirit from her mother, who is now 86 years old. "She felt so strongly about being in control of her life," said Collazos Kizer. "My mother always encouraged me to go into business for myself."
She said today's Latinas seem to be less hesitant and more aggressive. "They don't want to go through all the corporate changes," she said. "They are willing to take a chance and try something new."
Link: http://www.bizjournals.com/phoenix/stories/2001/10/15/smallb1.html